RTE HELPLINE PROMOTIONAL VIDEO CLIP TLANGZARHNA NEIH A NI
Vawiin ni 12, October, 2020 hian Mizoram State Commission for Protection of Child Rights (MSCPCR) Chairperson, Pi Sangzuali Vanchhawng chuan a Office Chamber-ah RTE Helpline Promotional Video Clip a tlangzarh a, Zirlai naupangte zinga an zirna kawnga harsatna tawkten an biak pawh theihna turin RTE Helpline hi MSCPCR chuan a ruahman a ni.
Tlangzarh inkhawmah hian MSCPCR Chairperson Pi Sangzuali Vanchhawng chuan Parliament dan siam 'The Commissions for Protection of Child Rights Act, 2005' hnuaiah leh RTE Act, 2009 hnuaiah MSCPCR chu RTE Act kenkawh dan viltu tura ruat a nih thu a sawi a, Parliament in a beiseina ti hlawhtling turin, zirlaiten harsatna an tawh an thlen theihna tur, RTE Helpline chu siam a ni a ti a, mipuiin an chhawr tangkai theih tura peihfel a ni ta chu lawmawm a tih thu sawiin, School Education Directorate tawiawmna tha tak an dawn avangin lawmawm a tih thu a sawi.
MSCPCR Member Education changtu Dr. Julie Remsangpuii Fambawl chuan RTE Helpline buaipui chhoh a nih dan a sawifiah a, RTE Helpline hi Mizorama zirlaiten tangkai taka an hman theihna turin, RTE Helpline kalphung kimchang tarlanna poster, zirna in zawng zawnga tar tur chu Samagra Shiksha Abhiyan, School Education Dept nen tangkawpa buatsaih a nih thu a sawi a. Zirlai harsatna neite chuan awlsam takin Helpline Number 60098 88804 ah Call, SMS leh WhatsApp hmangte in an thlen thei dawn a ni a ti.
Issued by:
Mizoram State Commission for Protection of Child Rights
Date: 12th October, 2020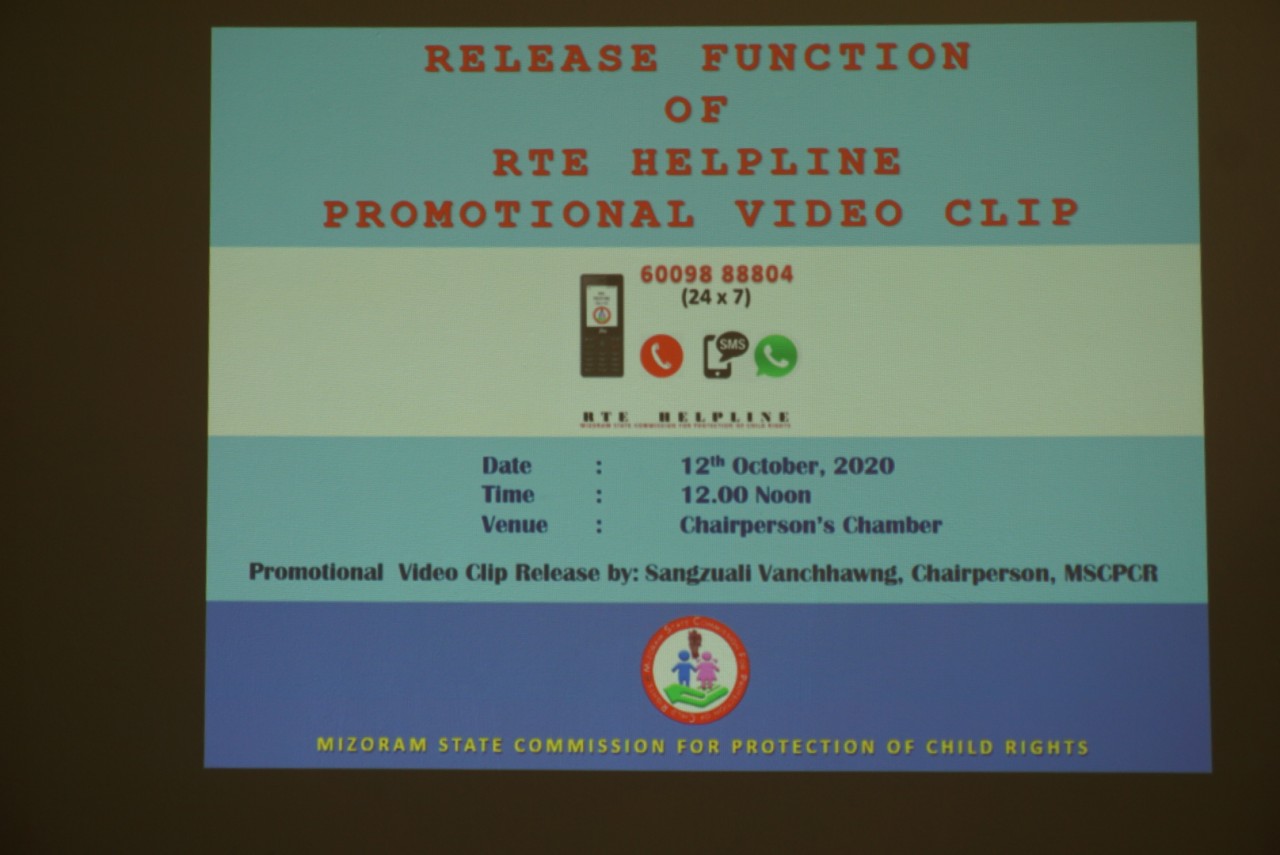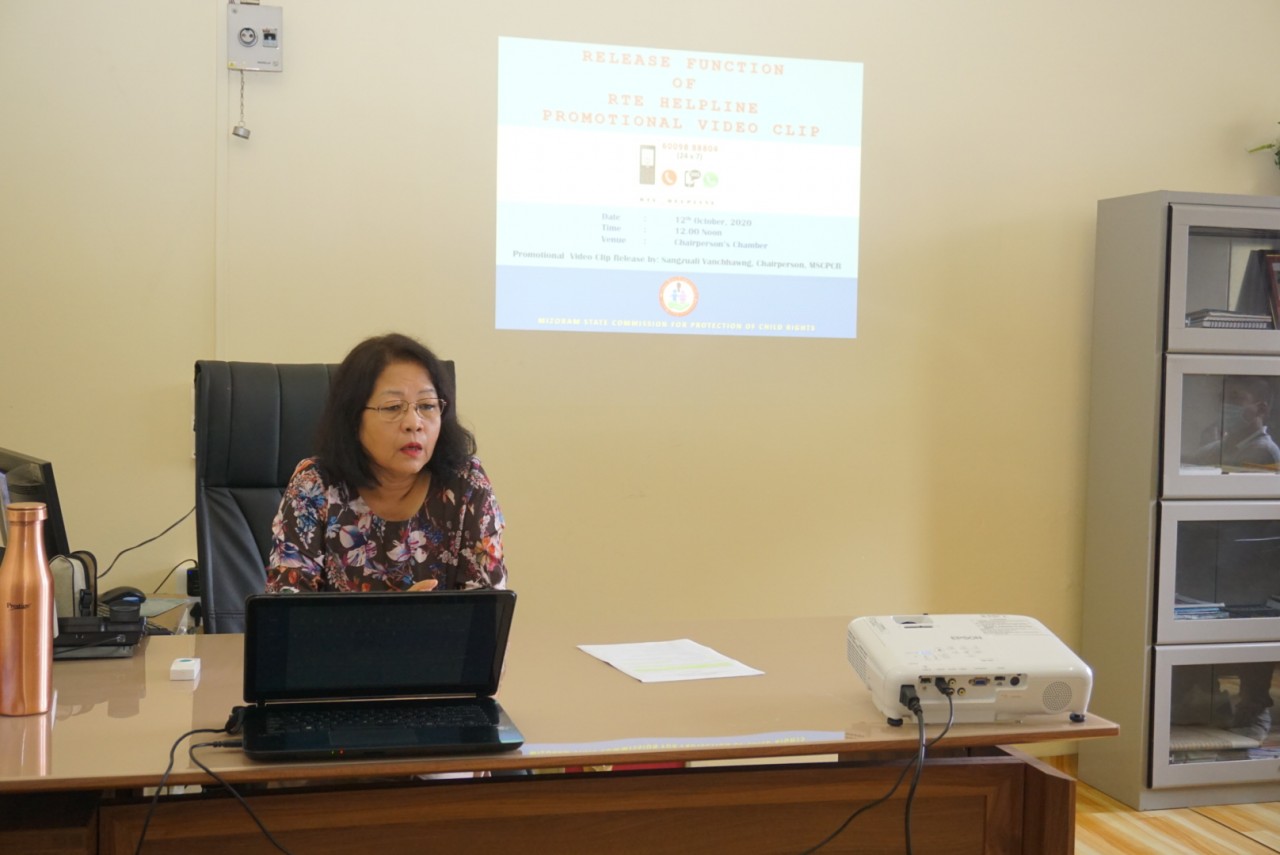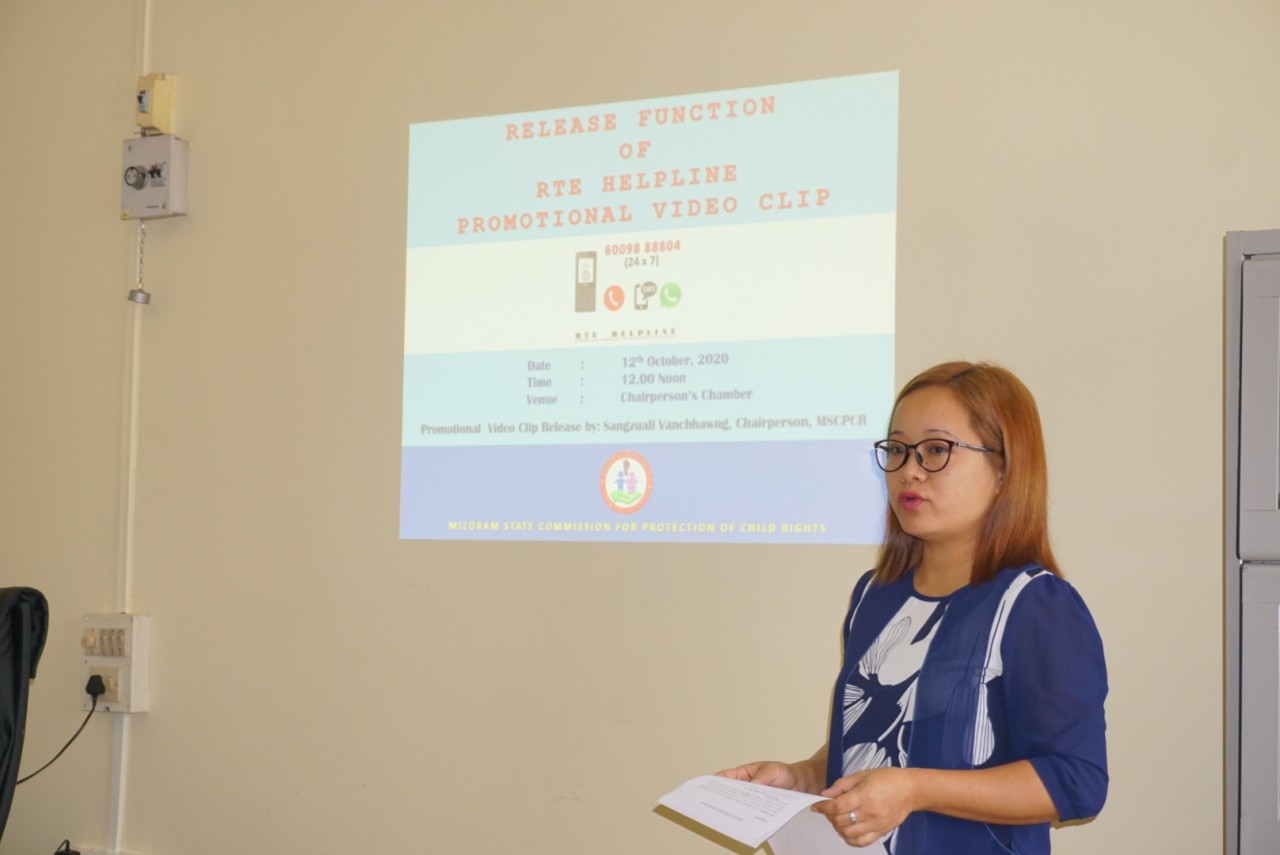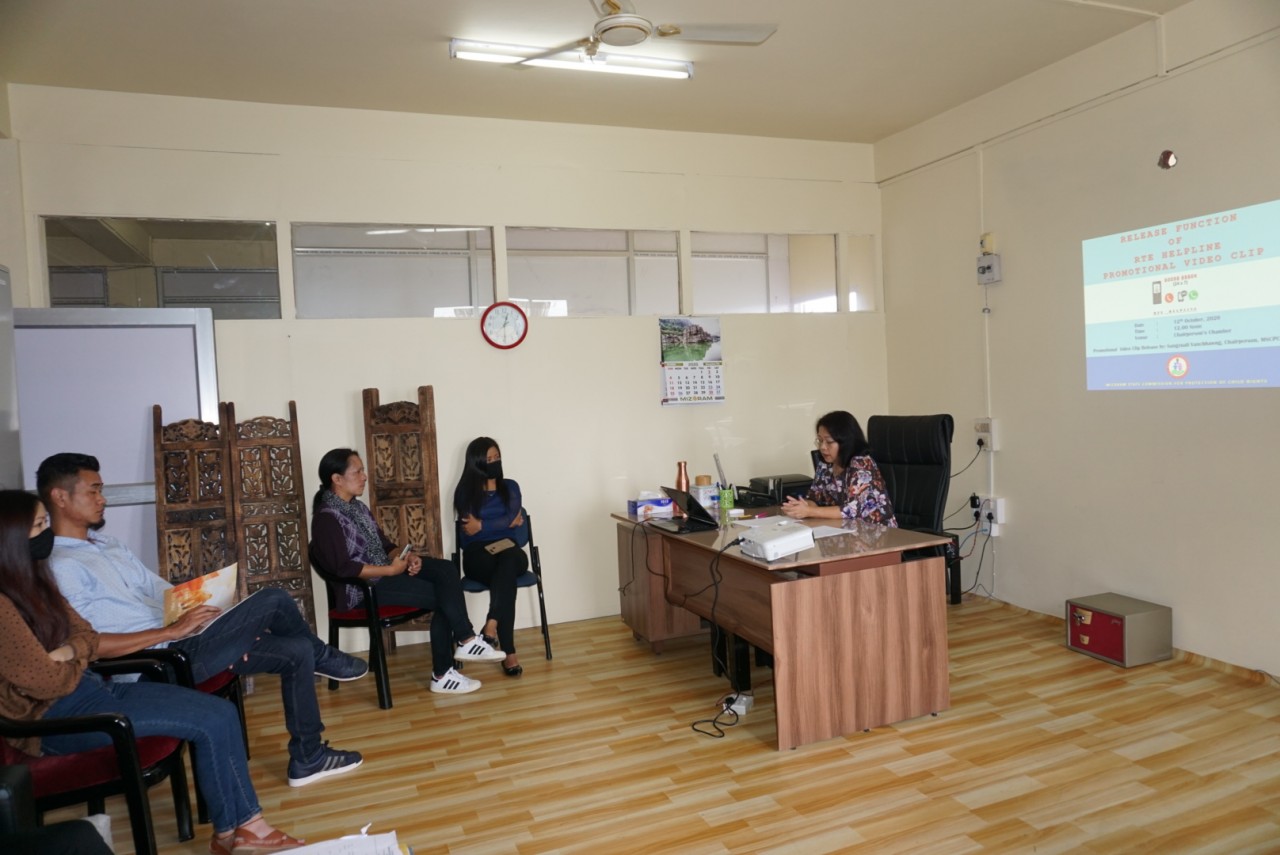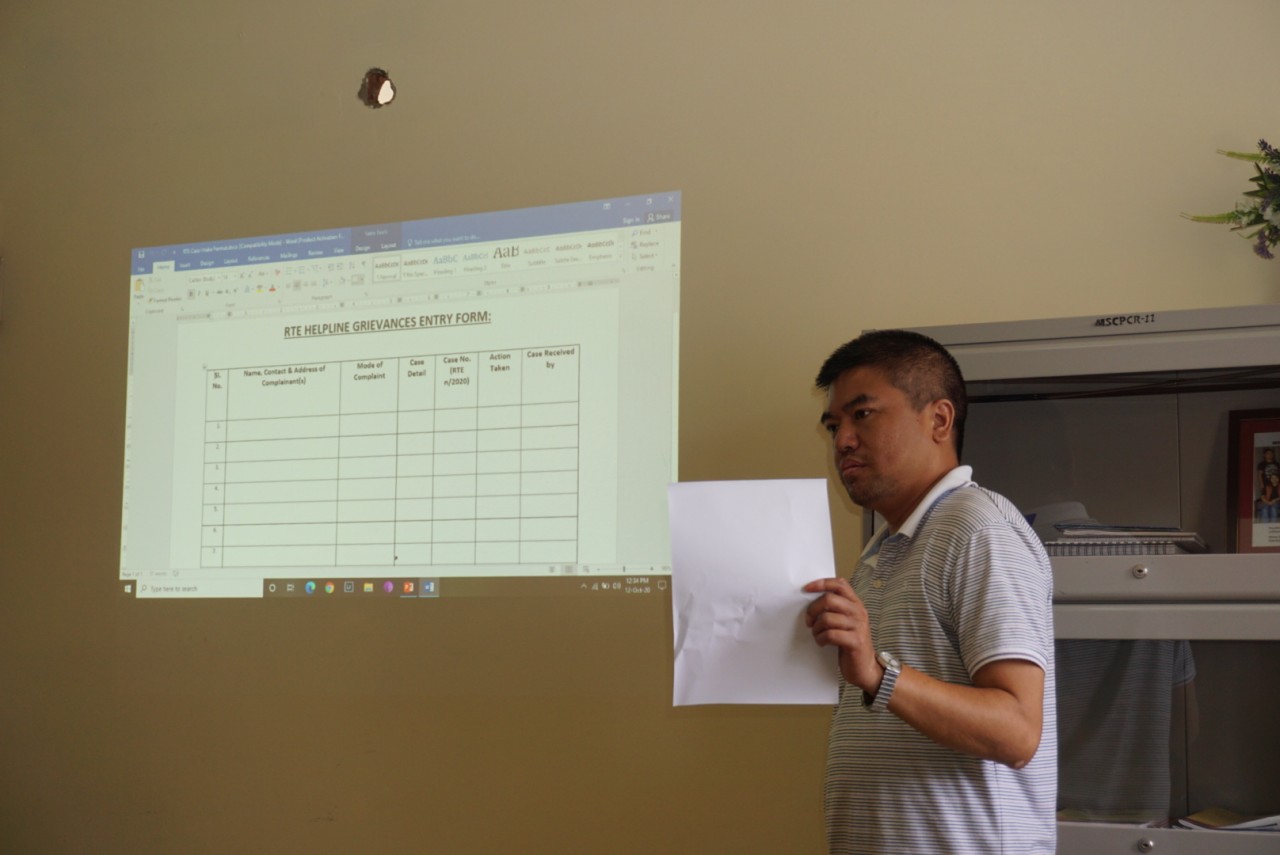 https://youtu.be/VGic8UMUREQ